December 09, 2011
Lafarge finally publish their planning application for Sonning Eye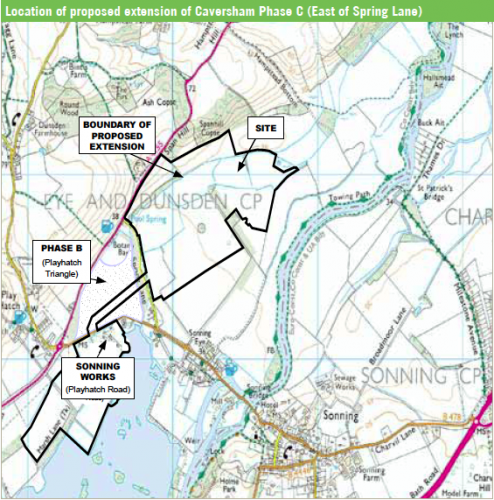 The clock is ticking for your response to Lafarge Aggregates plans for 12+ years of new gravel extraction in Sonning Eye. The application is currently on the Lafarge website, but has yet to be registered by Oxfordshire County Council. Once they have done this, responses can be sent to them.
The site comes close to the River Thames and also to a popular footpath which runs along Spring Lane. Gravel will be replaced with landfill, which will be brought in by heavy lorries along the Henley Road, adding to the traffic congestion in Caversham and Henley.
Locals are very concerned that inadequate care has been taken to protect them from increased risk of flooding, both during the works when massive soil banks will potentially disrupt the flow of floodwaters, and after the work is ended, when less porous materials disrupt the free flow of groundwater.
For full details until the application is recognised by Oxfordshire County Council, see the Lafarge website.