October 18, 2011
Time running out to respond to minerals plan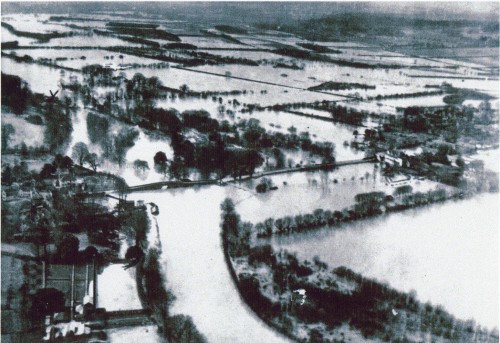 No support from SODC?
An article in last week's Henley Standard highlighted the concerns of local people that South Oxfordshire District Council will no longer provide sandbags when they need them – just when the risk of their homes flooding is set to get worse.
This community is threatened by over 30 years of minerals extraction if Oxfordshire goes ahead with its plan to approve land along the Thames between Sonning Eye and Shiplake for future extraction in its new Minerals Plan.
A million lorries through Caversham and Henley?
It has been calculated that over the 30 or more years life of the proposed workings, around a million new lorry movements might be added to the area's already choked roads. They would be delivering 2m tonnes of sand and gravel and then bringing in builder's waste to fill up the hole left behind by the aggregates. These lorries will bring dust, noise and aggravation. And just how effective will be the control of exactly what waste gets put back in the ground?
No support from Oxfordshire?
Now Sonning Eye Action Group has identified critical failings in the process by which their council is promoting the Sonning Eye area as being suitable for gravel extraction. According to Nick Marks, Chairman of SEAG, the process has been 'a travesty' that threatens to change the area forever. Key government procedure on site selection has been neglected. 'Unlike other catastrophies, household flooding is a disaster from which you can never recover – once insurance is refused because a house has flooded, who will want to buy it?'
Spoilt views as local roads to grind to a halt?
Apart from the impact on locals, 30 or more years of gravel extraction followed by landfill risks spoiling a beautiful area for the many who enjoy visiting it or who drive through it. Views from the river and footpaths could be affected. Worsened flooding across roads carrying 15,000 vehicles a day will bring the local road network grinding to a halt.
Nick Marks said it was vital that people email mineralsandwasteplanconsultation@oxfordshire.gov.uk to express their disapproval of the inclusion of the Sonning Eye site at Caversham in the plan. The deadline for this is 31st October.